Green jobs boost for SSEN Transmission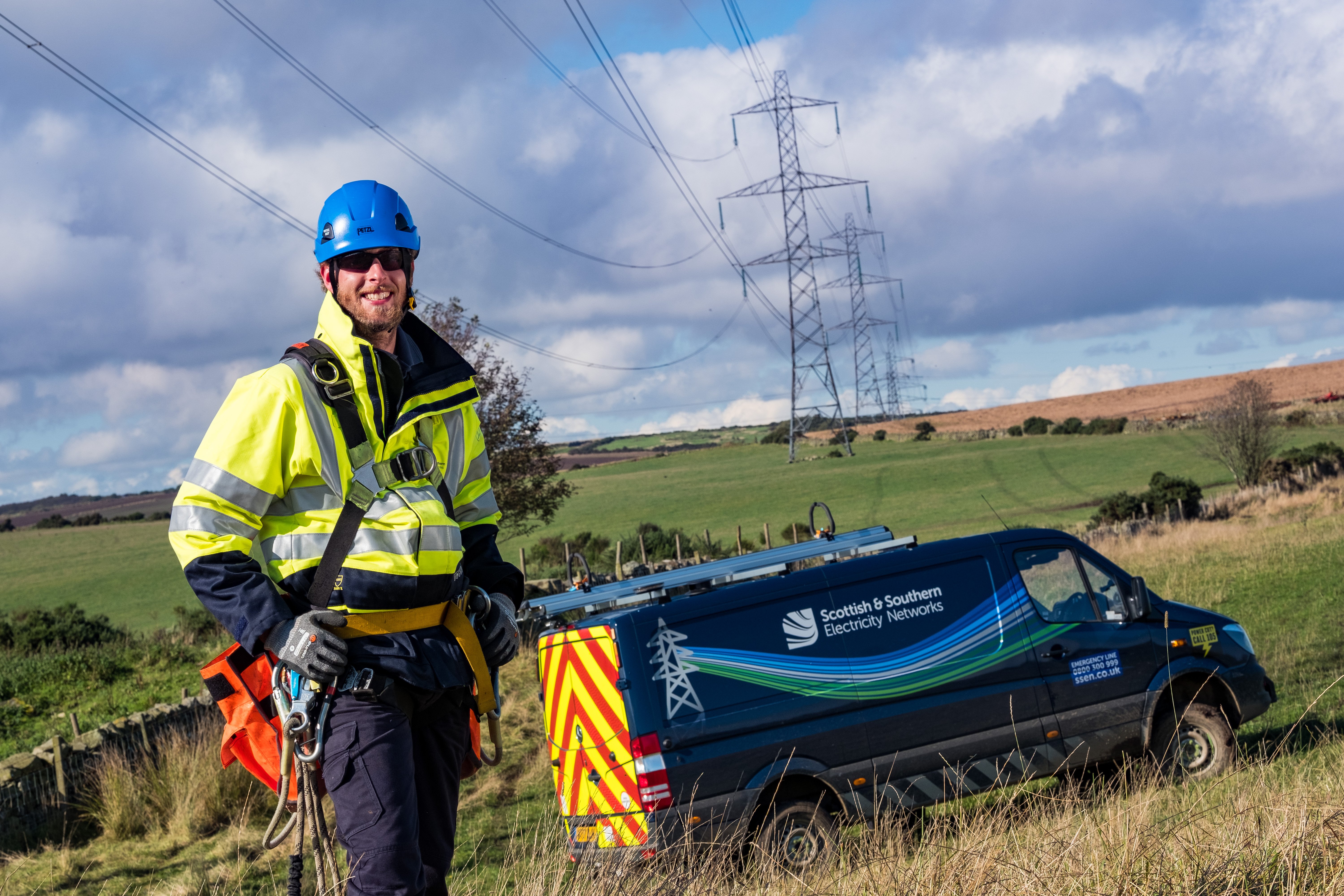 400 new jobs created over the next year
A major green jobs boost has been announced by SSEN Transmission, the Perth-based energy firm responsible for the transmission network across the north of Scotland, with 400 new jobs expected to be created over the next year.
This growth in new roles comes at an exciting time for SSEN Transmission, who is at the forefront of the UK's efforts to tackle the climate emergency by creating a network for net zero emissions and connecting and transporting Scotland's vast renewable resources to where it is needed most.
The new jobs will include technical roles at all levels to help facilitate some of the major development projects in the pipeline for the business, as well as project management roles and teams to help with customer and stakeholder engagement. The roles will be spread across Scotland, with plans for expansion in both Perth and Glasgow, as well as in Aberdeen, Dundee and Inverness.
SSEN Transmission is currently working on major projects to help expand the transmission network across the north of Scotland, including reinforcing the East Coast transmission network as well as creating the first HVDC subsea link to Shetland, which will connect the islands to the UK mainland for the first time, creating a more reliable energy network and unlocking the islands renewables potential. A strong pipeline of future projects is rapidly advancing, including proposals to upgrade the transmission network in Argyll from 132kv to 275kV, the construction of a new Fort Augustus to Skye transmission link, and development of the East Coast subsea super-highway link between Peterhead and Drax in South Yorkshire.
Rob McDonald, Managing Director of SSEN Transmission, said:
"As we continue to deliver a network for net zero emissions in the north of Scotland, in the last year we have increased our headcount by 350, with an additional 400 new jobs planned in the year ahead, almost doubling our workforce to around 1,300 employees in just two years. These highly skilled roles will support our ongoing operational and development requirements across the north of Scotland.
"To support our ambitious growth plans, which we expect will see us invest £4bn in the five years to March 2026 with significant investment beyond to support 2030 Government targets and delivering a pathway to net zero, we are increasing our presence in both Perth and Glasgow, taking over space recently vacated by OVO Energy. We are also taking forward plans to develop new operational buildings in Aberdeen and Perth and strategic warehouses in Dundee and Inverness, as well as expansion of our office-based presence in Inverness.
"We expect to continue to increase our headcount across the north of Scotland, with our planned investments also unlocking thousands of skilled jobs throughout the supply chain and the wider economy, supporting a green recovery from the coronavirus pandemic."
To learn more about what careers are currently available with SSEN Transmission, visit SSE Careers at https://careers.sse.com/.