Pathway to 2030: SSEN Transmission launches new Delivery Charter ahead of major electricity transmission upgrades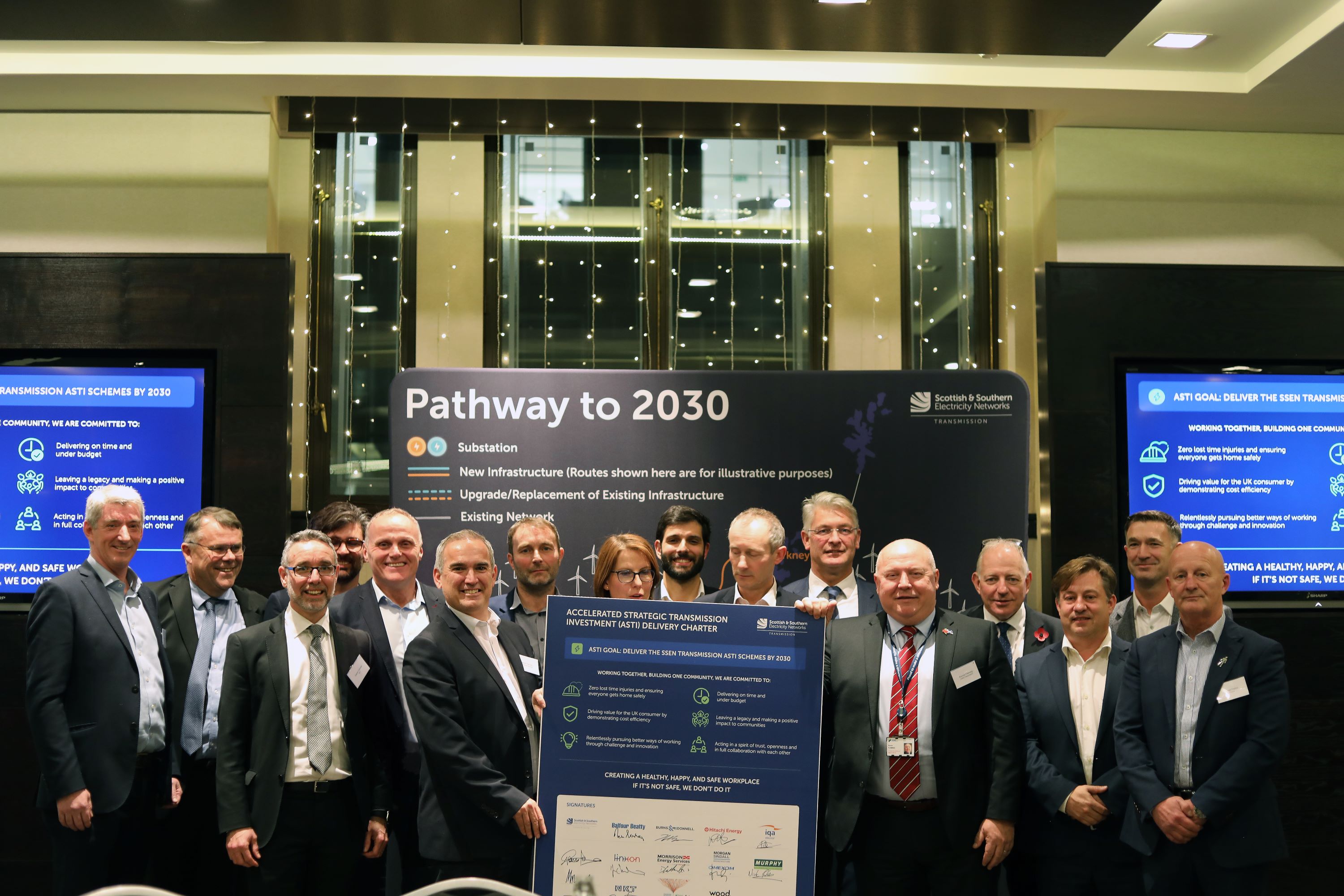 Supply chain leaders gather in Glasgow to sign SSEN Transmission's new delivery charter setting out new ways of working

Pathway to 2030 programme involves £10 billion investment to upgrade the electricity network infrastructure across the north of Scotland
SSEN Transmission gathered business leaders and representatives from across the companies who will help deliver its ambitious programme of electricity transmission upgrades across the north of Scotland, known as the 'Pathway to 2030' programme, which will help dramatically upscale the infrastructure needed across the north of Scotland to reach net zero.
SSEN Transmission's ambitious 'Pathway to 2030' programme, which is being taken forward under Ofgem's Accelerated Strategic Transmission Investment (ASTI) framework, involves investing over £10bn to upgrade the electricity transmission network infrastructure across the north of Scotland between now and 2030, as the region is set to play a leading role in delivering energy security and net zero.
The north of Scotland will play a key role in enabling the connection of up to 11GW of new offshore wind capacity through ScotWind projects, enough to power more than ten million homes in the UK and supporting 20,000 jobs across the UK, 9,000 of which will be in Scotland.
The company's huge investment programme in the north of Scotland will also deliver billions in value to the UK economy whilst enabling connection of over one fifth of the UK Government's 50GW 2030 offshore wind goal. The projects include several new onshore reinforcements and subsea links and are part of a major upgrade of the electricity transmission network that is taking place across Great Britain to meet UK and Scottish Government climate change and energy security targets.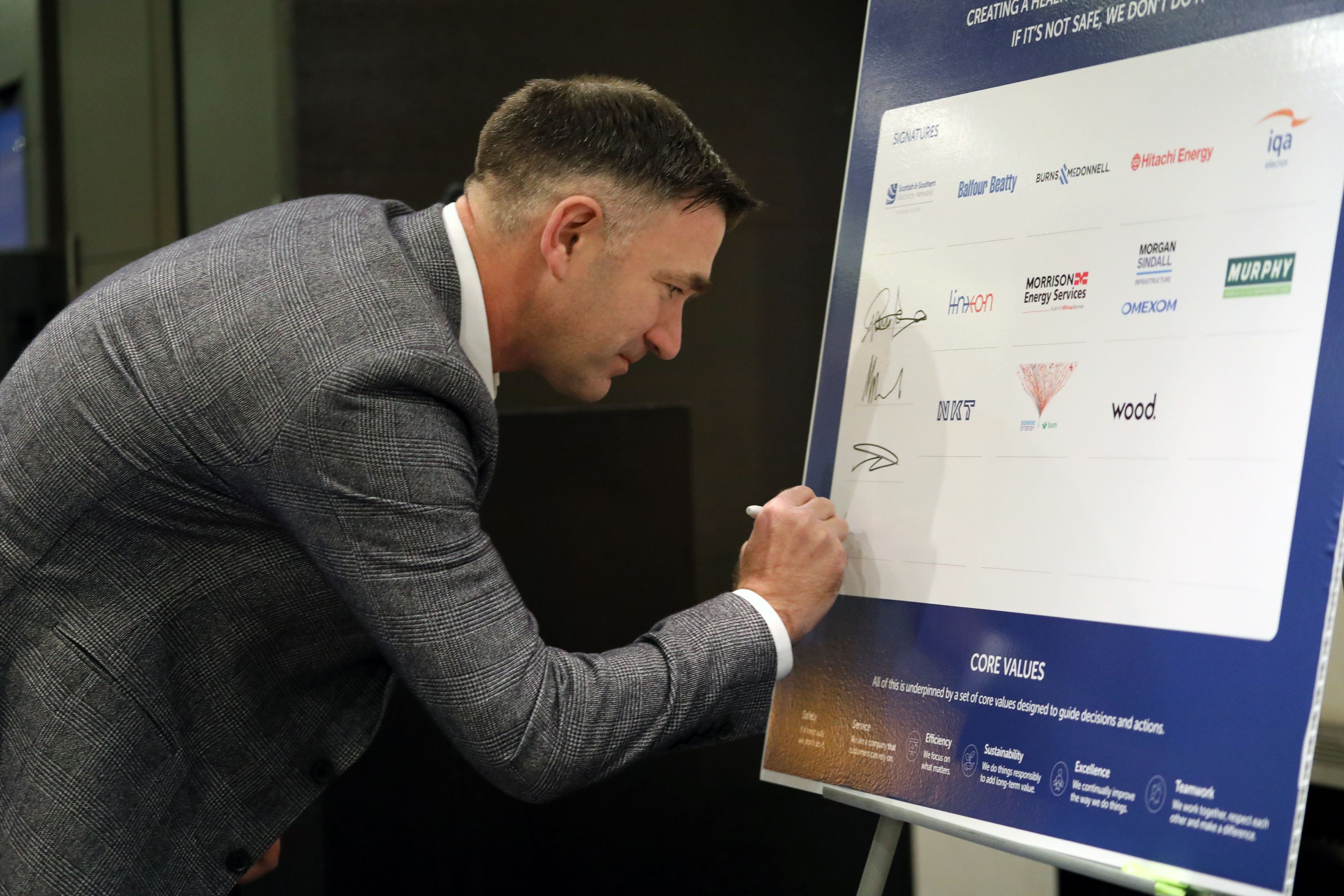 Businesses from across SSEN Transmission's supply chain and contractors gathered in Glasgow last week to commit to SSEN Transmission's new Accelerated Strategic Transmission Investment (ASTI) Delivery Charter, which commits all those working on the ASTI £10bn programme of investment across the north of Scotland to a series of key working principles, including a focus on leaving a legacy and positive impact in the communities where this infrastructure will be hosted.
Representatives were welcomed from across the energy sector, including those from Balfour Beatty, Burns & McDonnell, Hitatchi Energy, IQA Elecnor, Linxon, OMSI, Morrison Energy Services, Murphy, NKT, Siemens Bam and Wood.
The 11 businesses named on the charter will be key in supporting SSEN Transmission's delivery of its ambitious Pathway to 2030 programme.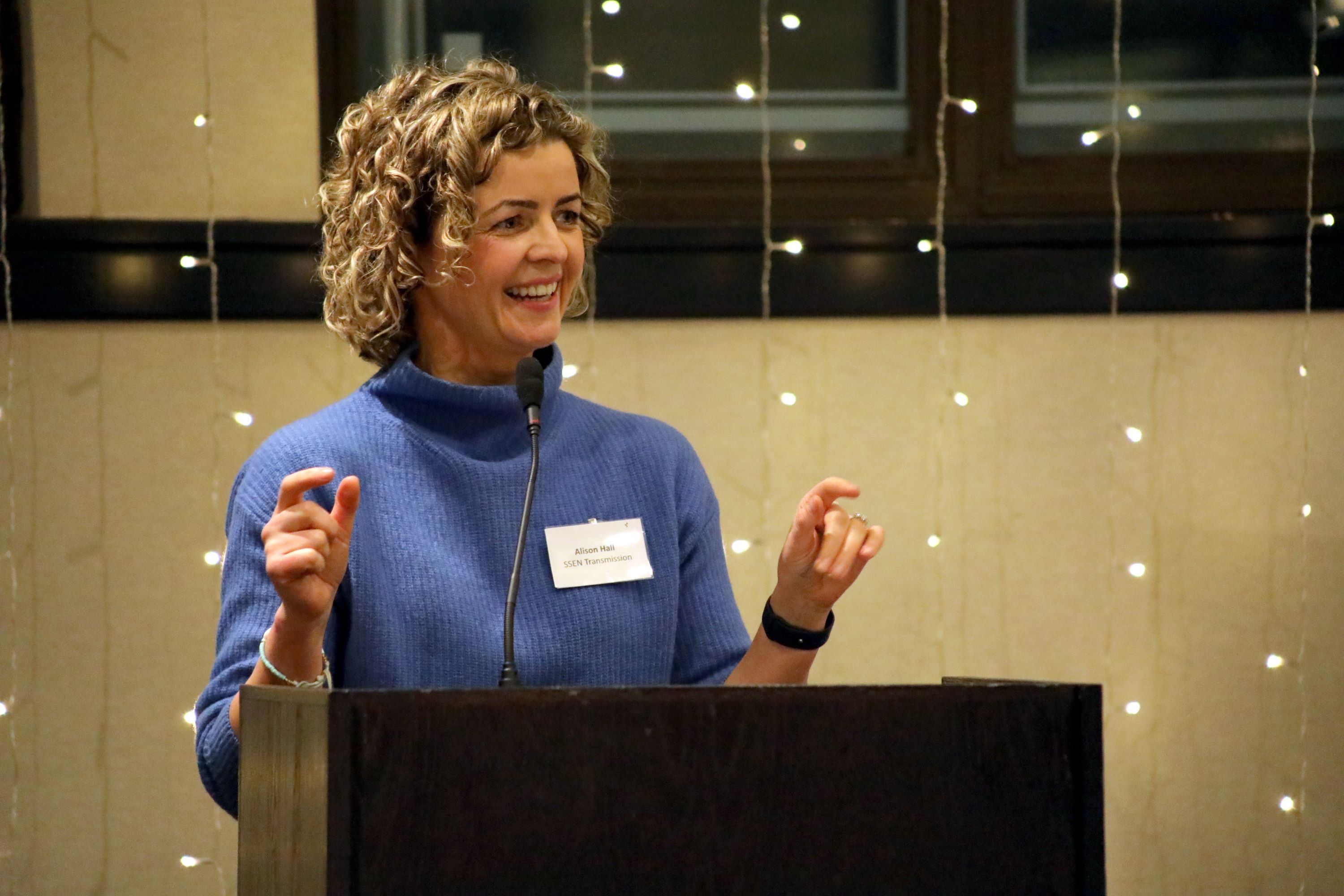 Following a series of preferred bidder announcements for SSEN Transmission's ASTI Frameworks earlier this year, the event marked the first-time businesses across the sector were able to get together, providing an opportunity to focus on establishing new, collaborative, and innovative ways of working to meet the demands of delivering the Pathway to 2030.
SSEN Transmission's Director of Procurement Paul Leddie said:
"Getting representatives of everyone who is going to be delivering our ambitious ASTI programme together to sign our new Delivery Charter really underlines the commitment in making sure this critical programme is delivered safely, innovatively and collaboratively – working together to leave a positive legacy for the communities who will play a vital role in hosting this infrastructure.
"Responding to the climate crisis – and ambitious government targets – we're accelerating plans to reinforce the transmission network in our operating area. And to do that, we'll be investing £10bn across our Pathway to 2030 programme that will play a strategic role in supporting the delivery of the UK and Scotland's ambitious net zero goals.
"This represents huge opportunities for business growth here in the north of Scotland, with our projects supporting 20,000 jobs across the UK through our supply chain - 9,000 of which will be in Scotland – providing significant local and national economic opportunities, helping unleash the economic potential of the north of Scotland.
"We've got a huge task ahead of us and I look forward to working with our supply chain to deliver our ambitious Pathway to 2030 programme, which is essential to help us deliver a network for net zero emissions."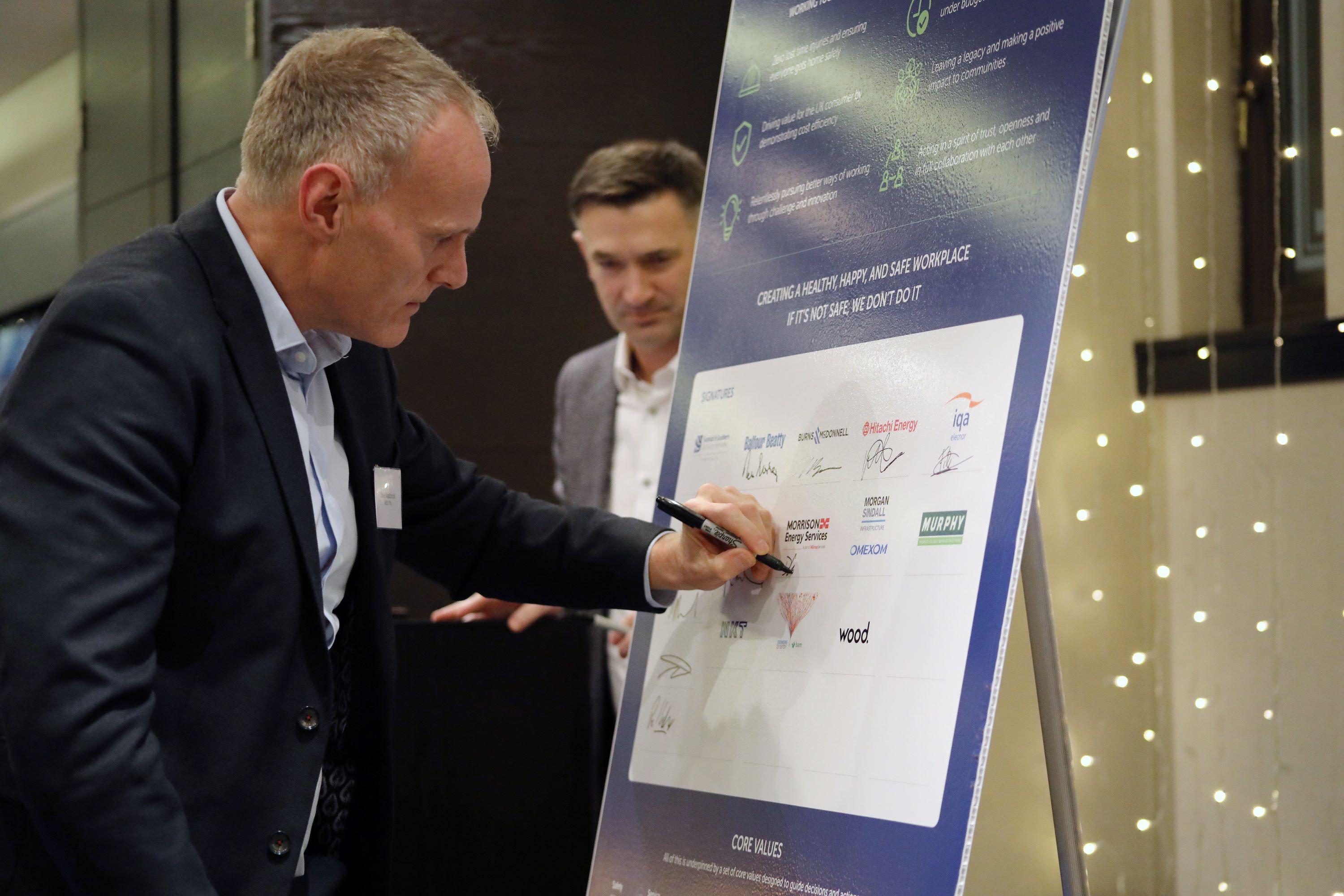 Read more about SSEN Transmission's preferred bidder framework here: