Going for Gold: SSEN Transmission awarded Gold Accreditation of The 5% Club for second year running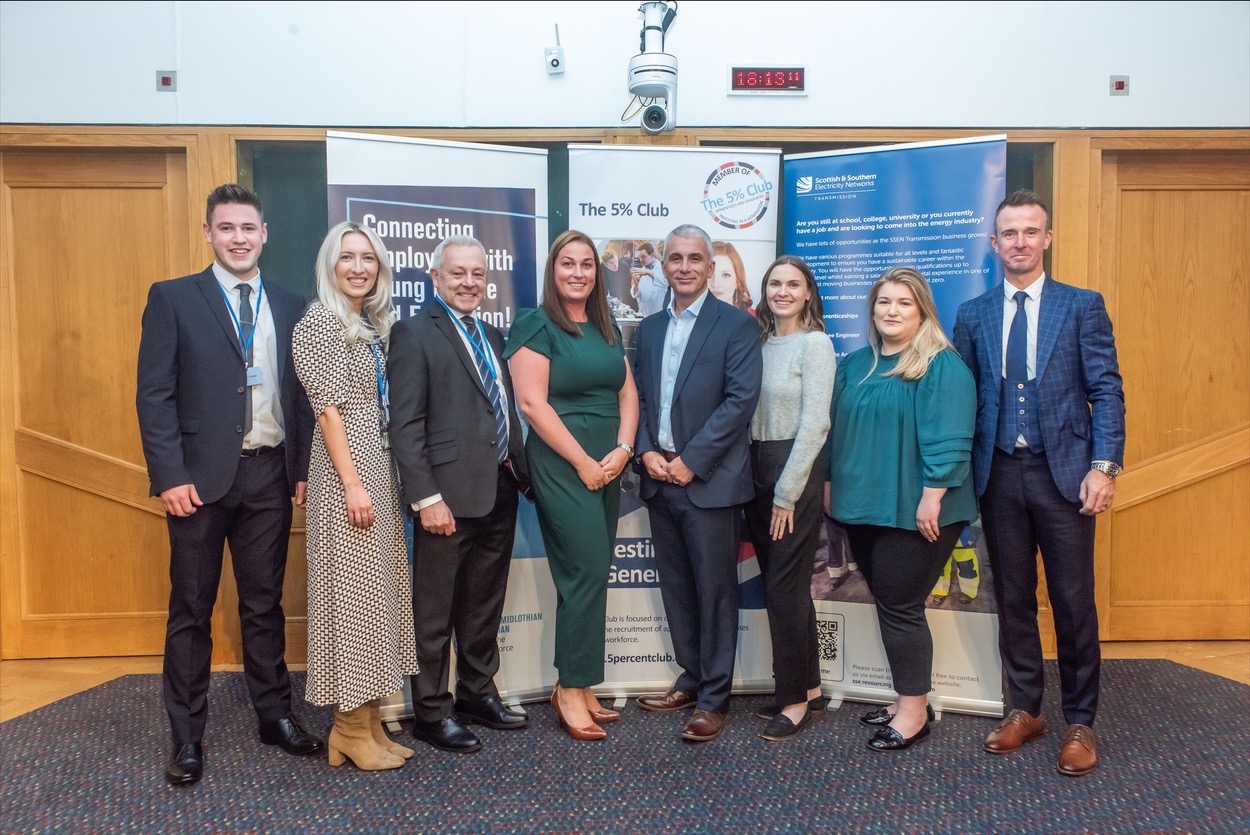 Perth based energy firm SSEN Transmission has been awarded Gold-accredited membership from The 5% Club for the second year running following their 2023/2024 Employer Audit.
With responsibility for the high-voltage electricity transmission network across the north of Scotland, SSEN Transmission has signed up to The 5% Club and aspire to have at least 5% of all employees across the business in 'earn as you learn' roles, from apprenticeships to graduate placements.
The 5% Club's Employer Audit is a unique scheme which validates the employers' activities, explores their future plans and commitments, as well as examining their approaches to quality, social mobility, diversity and inclusion. Retaining Gold accreditation for a second year running recognises SSEN Transmission's significant contribution to the continued development of employees through "earn & learn" schemes such as Apprenticeships, Graduate Schemes and Sponsored Students Course Placements.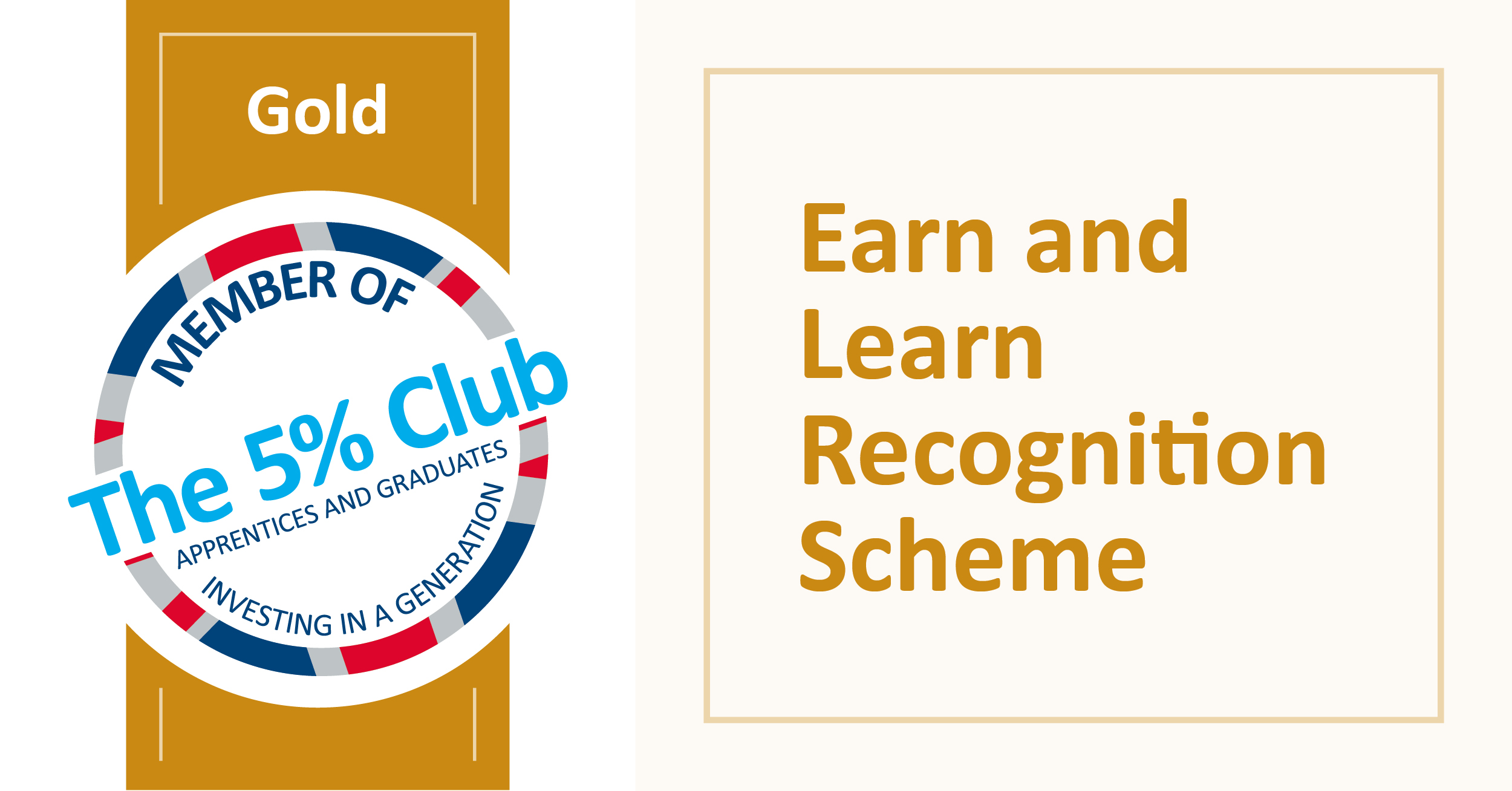 Within SSEN Transmission, those schemes include site-based jobs such as Electrical Apprenticeships and Trainee Construction Manager programmes across the north of Scotland, including Shetland, Aberdeenshire and throughout the Highlands. This year also saw the largest intake for SSEN Transmission's Graduate Scheme, with 32 people getting started in the bespoke two-year programme earlier this year.
The 5% Club is a dynamic movement of Employers all of whom are inspired to take positive action for increased, inclusive, and accessible workplace training for all. With a membership which now exceeds 900 companies, The 5% Club represents over 1.6 Million Employees, over 100,000 of whom are in "earn and learn" schemes.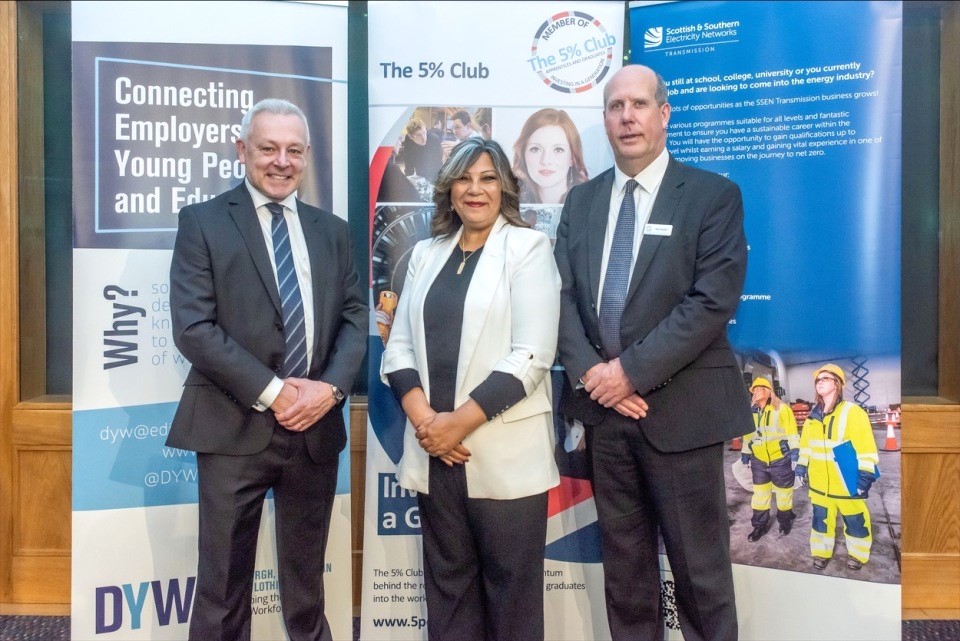 Last month SSEN Transmission sponsored The 5% Club's 10th anniversary event at Holyrood, which looked to celebrate the achievements of the organisation over the last decade. Attendees included MSPs, busin.ess leaders, charities and skills thought leaders from across Scotland, who came together to hear more about The 5% Club's commitment to inspiring positive employer action within the skills system across the UK.
SSEN Transmission's HR Director, Allie Walker, said:
"We're proud to be recognised as a Gold member of The 5% club for the second year in a row which underlines our significant contribution to increasing the number of 'earn and learn' roles such as apprenticeships, graduates and sponsored student course placements throughout the business.
"When we joined The 5% club, we were keen to learn from other organisations as we expand our approach and offer even more routes into employment. Over the last few years, we've put a focus on creating more roles that combine study with practical experience, while enabling individuals to gain the knowledge and skills required to embark on a fulfilling career within SSEN Transmission.
"As a team we are clear and passionate about our purpose – to deliver a network for net zero. It's fantastic to achieve Gold accreditation again, but we're keen to do even more and build on this and look forward to bringing more people with us on the journey to Net Zero in the coming years."
Mark Cameron OBE, Chief Executive at The 5% Club said:
"Our Employer Audit scheme recognises the efforts of all those Employers who invest in their workforce through a broad range of workplace learning schemes.
"It is fantastic that in these challenging times so many are able to commit to the Employer Audit and to gain the credit for their efforts, and that the majority are striving to expand their schemes over the coming years. Their efforts and achievements are to be applauded."
SSEN Transmission is at the forefront of the UK's efforts to tackle the climate emergency by creating a network for net zero emissions and connecting and transporting Scotland's vast renewable resources to where it is needed most. The business is growing rapidly, with new office spaces opened in Perth and Aberdeen and new operational warehouses being constructed in Dundee and Inverness. Over 500 new roles are being created during financial year 2023/2024, with jobs based throughout Scotland.
To learn more about what careers are currently available with SSEN Transmission, visit SSE Careers at https://careers.sse.com/.