Orkney Connection
Type

Transmission reinforcement

Rating

132kV

Location

Orkney
View Project Map
Overview
Status: Early Development
Stage 2 of 5 complete — This is the stage where we narrow down the details of a project and propose a preferred solution.
About the Project
Orkney - Caithness 220kV HVAC Subsea Link
The project scope is to design and install a high voltage alternating current (HVAC) transmission system between Finstown in Orkney and Dounreay in Caithness, capable of transmitting no less than 220MW of power. This transmission system is to be composed of the following components:
Finstown (Orkney) Substation
A new build substation, designed as the connection point to the grid for local generators around Orkney. The substation will transform the voltage to 220kV for transmission of this power to the UK mainland. This substation will also provide a grid connection point for local power distribution.
An Onshore HVAC Cable
Approximately 14km in length, connecting the Finstown Substation to the Subsea Cable Landfall point, terminating at Warebeth on the West Coast of the Orkney Mainland.
A Subsea HVAC Cable
Approximately 53km in length, connecting the landfall at Warebeth, to Dounreay on the Caithness coast of the UK mainland, then a short underground cable section to the Dounreay Substation.
Dounreay West Substation
A new build substation to facilitate connection to the national grid. This will step up the voltage to 275kV for the connection into the existing infrastructure at the current Dounreay Substation, where there will also be some modification work. In 2019 Public Consultations took place in both Orkney and Reay on the Mainland where community members had the opportunity to hear about the project and give feedback to the project team.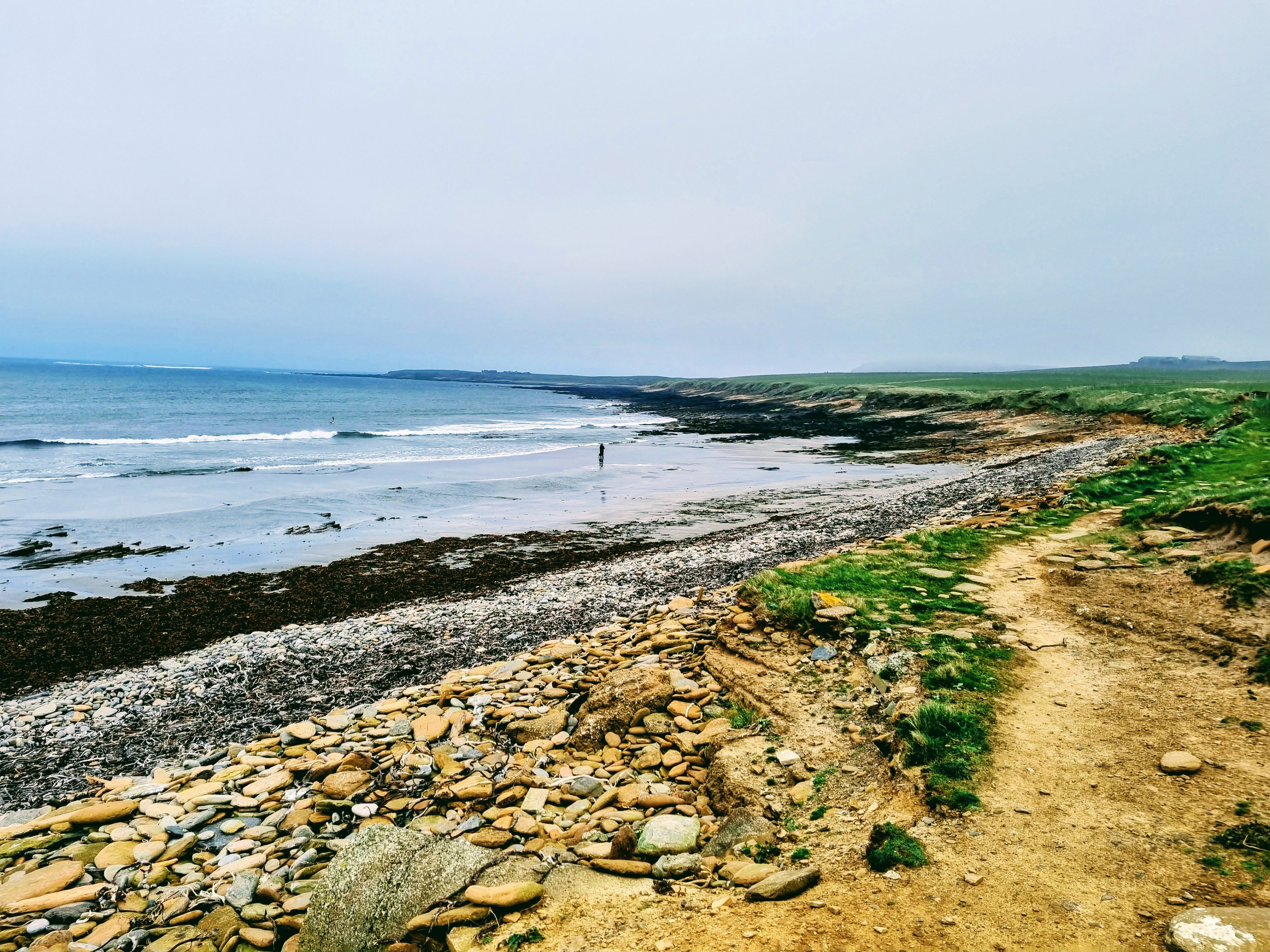 Why is the Project Required?
The Orkney Islands are home to some of the world's greatest resources of renewable electricity, from established onshore wind to emerging marine technologies, where Orkney is at the forefront of global developments in marine energy generation.
The Orkney transmission link will enable the connection of up to 220MW of new renewable electricity and consists of a new substation at Finstown in Orkney, and around 53km of subsea cable, connecting to a new substation at Dounreay in Caithness.
All planning consents are in place for the point-to-point connection, with work underway to plan the on-island infrastructure required to connect and transport Orkney renewable generators to Finstown Substation, before onward transmission to demand centres in the north of Scotland and beyond. We welcomed the publication by Ofgem in which the energy regulator has given its final approval of need for long awaited and much needed plans to provide a subsea electricity transmission link to Orkney.
Community Engagement
Throughout the life of our projects, we aim to work positively with local communities and keep people informed about what we are doing. This is particularly important when we are developing a proposal and we want to understand what local people think about our plans.
We endeavour to take the time to discuss proposals with local community councils, encourage engagement from the wider community and listen to the feedback we receive.
We will do our best to answer any questions and address issues or concerns that are raised with us.
When our project progresses into construction, we will continue working closely with the local community to ensure that our work has as little impact on the lives of those living and working in the area and as many long term positive effects as possible.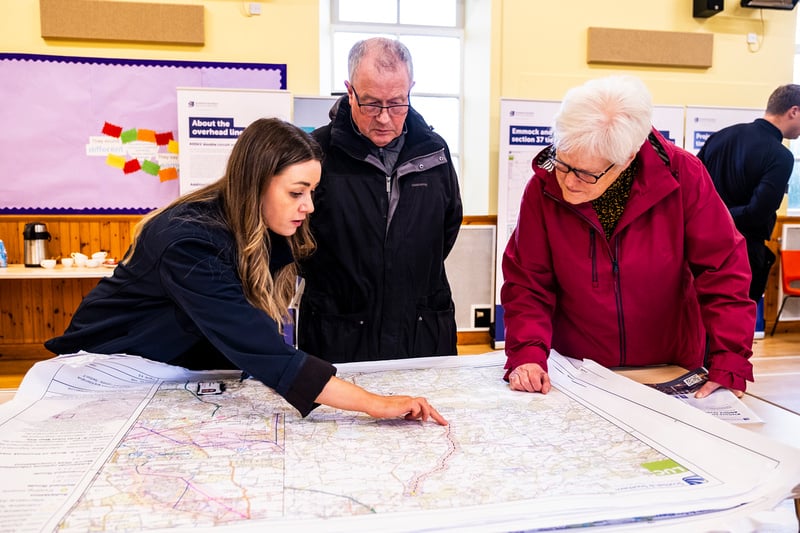 Project Updates
Ground and site investigation works commence
Ground and site investigation (GI/SI) works will commence at the Finstown substation site, Orkney, as part of the Orkney-Caithness 220kV Transmission Link project. The GI/SI Works will start this week to support the design development process.
A small team of contractors will be on site installing boreholes and carry out trial pits. Ground water monitoring will continue for a period of months thereafter.
If you have any questions relating to this please contact the Community Liaison Manager, Jeni Herbert. (Orkney.Engagement@sse.com).
Thank you to those who attended our events
On behalf of the project team I would like to
thank everyone
who took the time to visit us at our public events last week.
Over 65 businesses
attended our
meet the buyer event
with more visiting us at the County Show.
We hope that those community members who attended the
meet the team event
and our
stand at the County Show
recevied the information they were looking for. There was lots of really engaging conversations throughout the day.
We certainly enjoyed meeting you all and look forward to seeing you again soon. In the meantime if anyone has any questions then please email
Orkney.Engagement@sse.com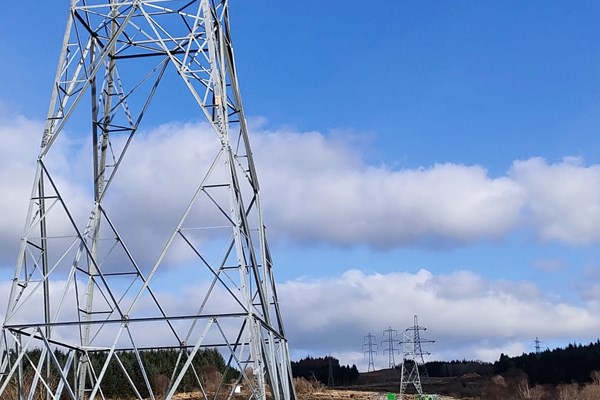 Meet the project team
Jeni Herbert, the new Community Liaison Manager for Orkney Transmission projects, invites you to come along to the
King Street Halls in Kirkwall
to meet the
Orkney-Caithness 220kV HVAC Subsea Link
project team.
Feel free to drop in on the
10th of August
anytime between
2pm and 7pm
to meet the project team, hear how the project is progressing and ask any question you may have.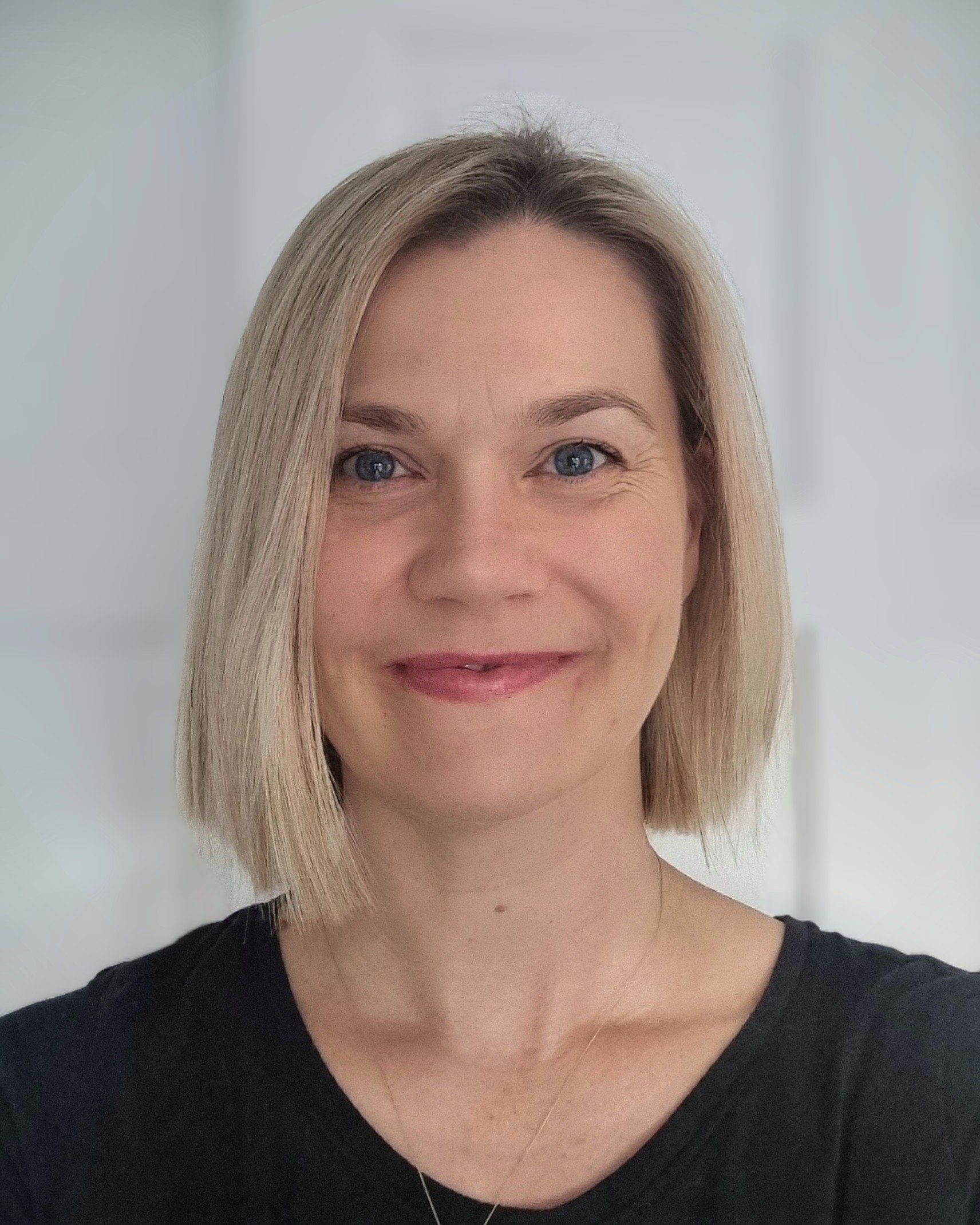 Meet the buyer event
Scottish and Southern Electricity Networks (SSEN Transmission), in
collaboration with Nexans and BAM, will be hosting a Meet the
Buyer event, providing local businesses the opportunity to attend
a drop-in session.

As part of the project, we are welcoming local businesses to attend
this informal drop-in meeting to engage with our Principal
Contractor, exchange details and discuss the possible opportunities
for the local supply chain.

This project has the potential to create local business opportunities
in the following fields: accommodation, security, fencing, skip hire,
catering, cleaning services, PPE/office equipment, plant, taxi
services, drinking water supplies.

We would encourage any relevant local businesses to attend this
event and discuss what possible business opportunities there are
with our Principal Contractor.

Please do drop in anytime between 2pm and 7pm on Wednesday 9th August in the King St Hall, Kirkwall.
STEM Event
Young people from schools across Orkney showcased their innovation at a recent STEM Celebration event organised by SCDI's Young Engineers and Science Club (YESC). They displayed an amazing range of different activities, experiments and research projects that the schools and clubs had been taking part in over the school year.
Around 70 young people gathered to compete in a variety of Science Technology, Engineering and Maths (STEM) challenges set by industry who provided an insight of the different career paths available in the STEM sector.
Schools received a free STEM Resource kit to take part in the Pylon Challenge. Their models were designed to take renewable electricity from an offshore tidal energy turbine to homes across the islands, were tested on the day.
Thomas Wild, Head of YESC said:
"YESC aims to inspire the next generation of STEM leaders and our event, supported by Orbital Marine Power and SSEN Transmission, brought pupils and schools together from across Orkney to have fun whilst learning. The celebration inspires pupils to showcase their innovation and helps them develop valuable skills and knowledge whilst encouraging uptake in STEM subjects and careers."
The event was delivered through funding from SSEN Transmission and Orbital Marine Power.
Jeni Herbert, SSEN Transmission Community Liaison Manager said:
"We were delighted to support the Future of STEM event in Orkney, and were really impressed with the enthusiasm, creativity and teamwork that pupils showed when addressing the STEM challenges presented to them. With so many exciting projects being developed in the area as the country moves towards a Net Zero future, this is an excellent time for young people to engage with science, technology and engineering."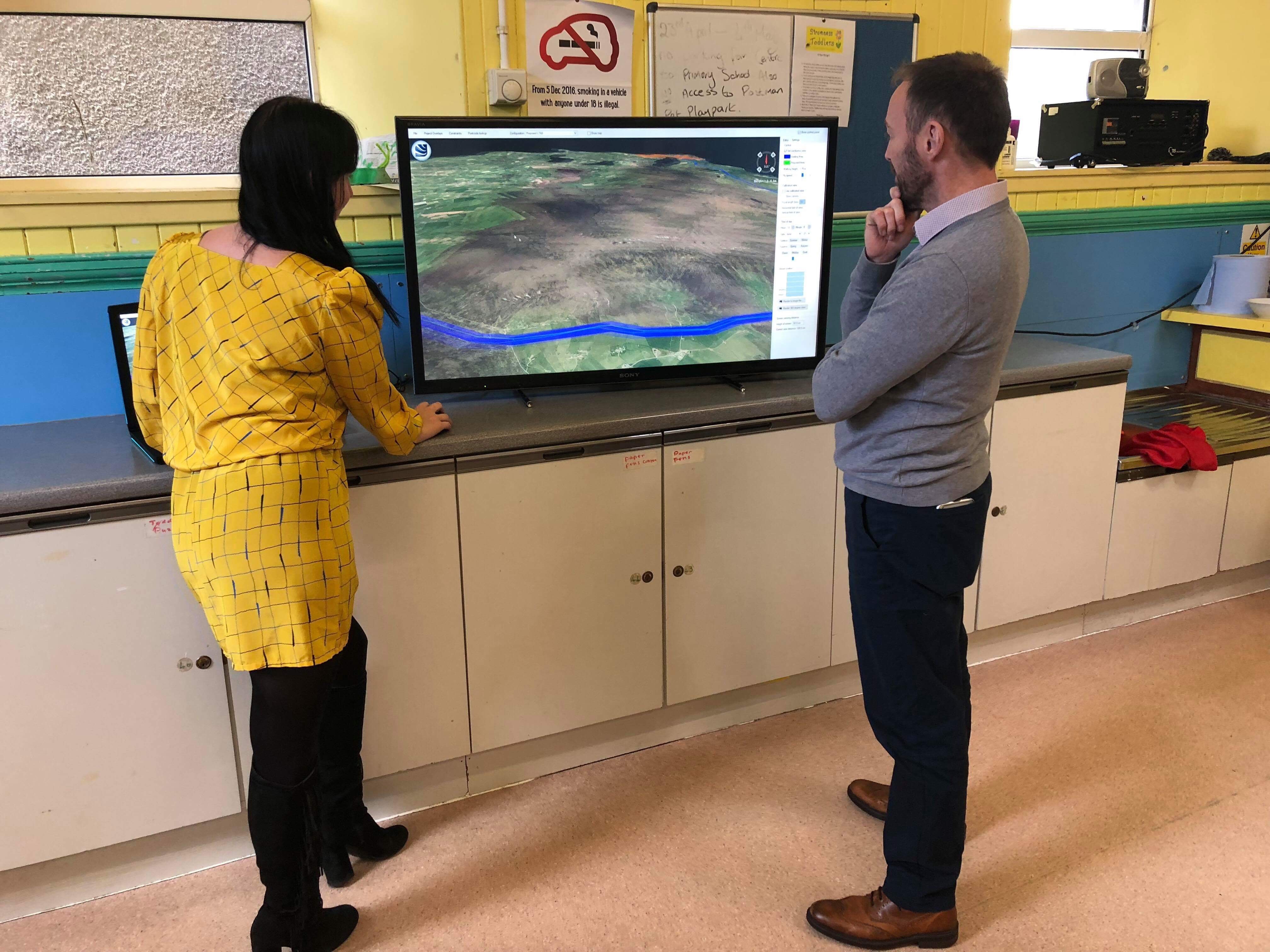 Orkney FAQs
We have pulled together the most frequently asked questions from the 400+ responses received from recent consultation events with the aim of providing clarity on concerns raised throughout the consultation. To access the Frequently Asked Questions document, please see the 'Project documentation' tab.
Archaeology works - Warbeth, Orkney
ORCA (Orkney Research Centre for Archaeology) has today commenced ground investigation work on behalf of SSEN, at Warebeth, the site of the proposed landing point for the 220kV Sub-marine cable we propose to bring in to Orkney from the Scottish Mainland. The purpose of the works is to evaluate the archaeological potential of the site. We are aware of archaeological findings nearby, but there is little data held on this part of Warebeth itself.ORCA will be on site for approximately 7 days, longer if there are any significant findings. The work will consist of 13 (no) 2metre-wide trial trenches, that will be opened by machine, as can be seen in the images taken today on site. Trenches will be infilled every day unless it is required to keep them open for longer to record archaeology, and for the Orkney Island Council Archaeologist to visit. The trenches will be reinstated to grass pasture at the end of the dig, using both the carefully stored turf ORCA have removed, and an appropriate seed mixture. Investigation works will only take place during the (short) daylight hours, and we do not expect there to be any disruption to the local community whilst we carry out these works.We have uncovered nothing of note on the first day of the archaeological dig, but will be sure to share any information if anything of interest is discovered.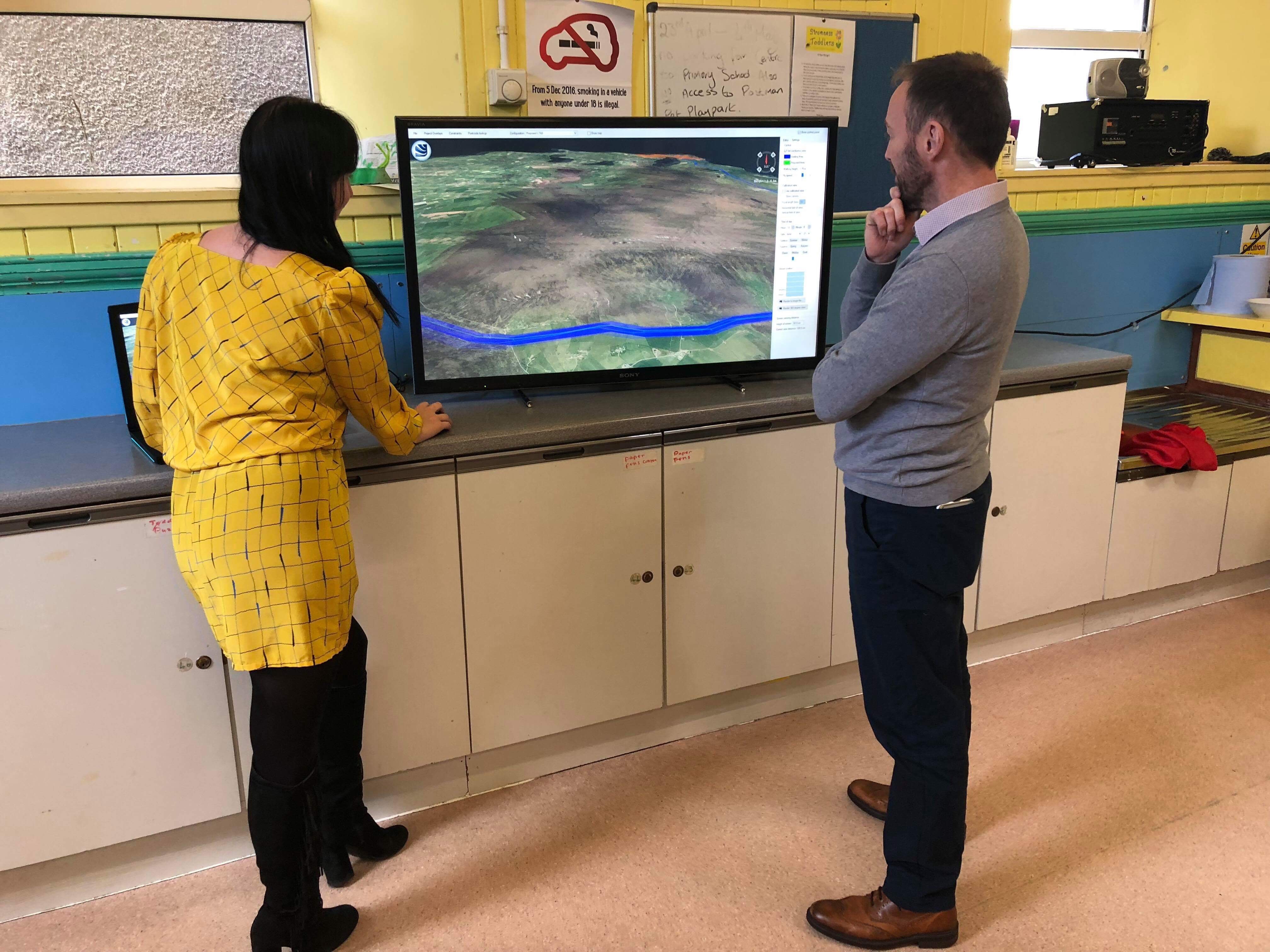 Initial response to latest round of consultation
A press release was today issued setting out our initial response to the latest round of consultation on the Orkney transmission reinforcement project. The release can be accessed via the following link: https://www.ssen-transmission.co.uk/news-views/articles/2018/11/ssen-publishes-initial-response-to-latest-round-of-consultation-on-orkney-transmission-reinforcement/. The key points to note however are as follows: • We have reduced the height of the platform at Finstown substation by a meter and increased the bunding that will help screen the substation buildings, reducing its visual impact - updated visualisation images of the proposed site have also been published today to highlight the changes to the proposed site, providing direct comparisons against the images we consulted on in September and October (updated images on project overview tab ). • We have committed to underground the infrastructure at Hoxa Head due to a number of environmental and technical factors• A detailed Q&A will be published and circulated to all Orkney stakeholders setting out our response to all frequently asked questions received. A further update shall be issued once the Q&A is completed and published.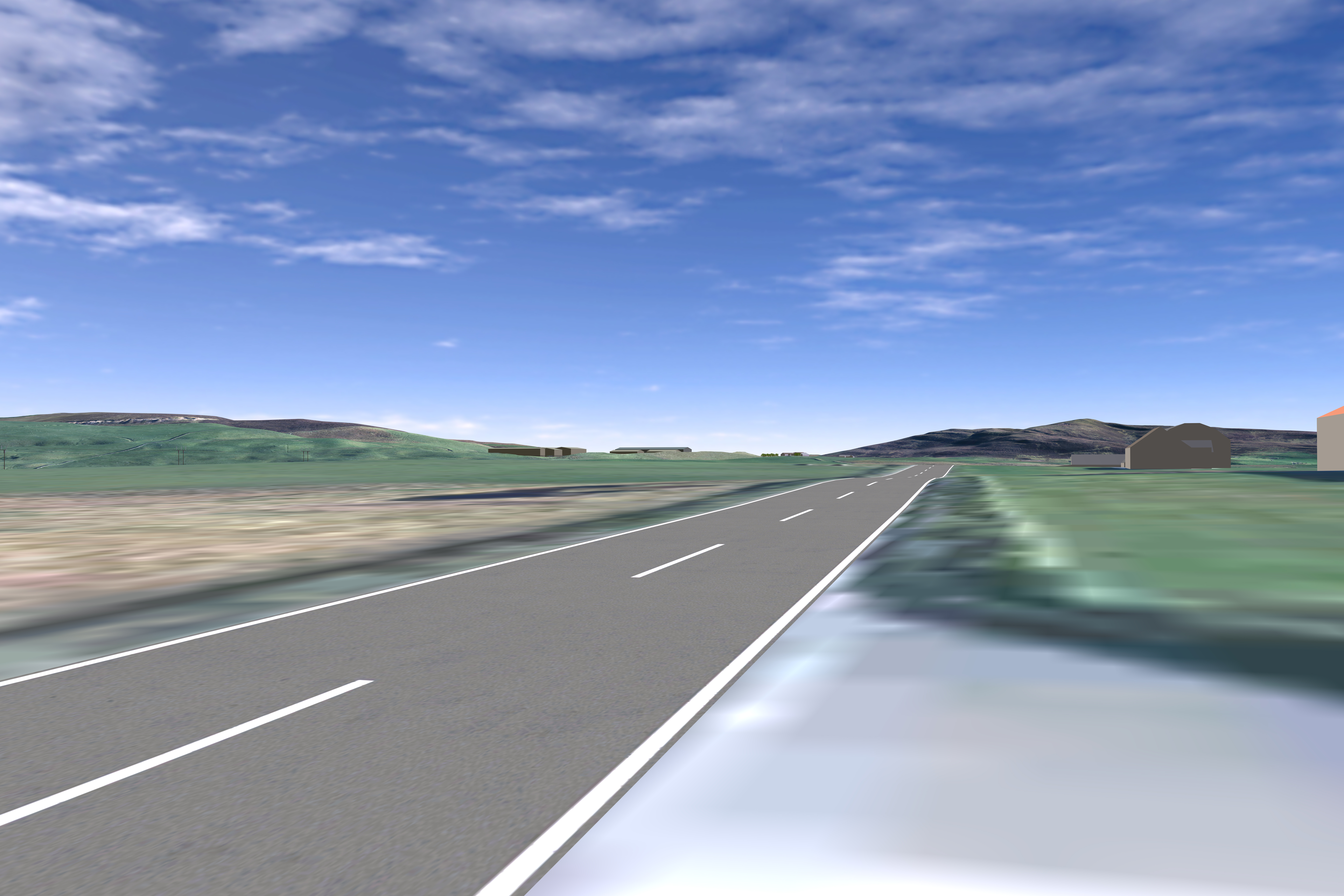 Alignment Consultation Documents
The Orkney Project Team have today uploaded the Northern and Southern Alignment Consultation Documents which have been issued to our statutory consultees to the Project Documentation tab of the project website.These reports effectively summarise the information presented at the public consultation events held in May and September 2018 on our routeing and alignment work, culminating in the preferred alignment we presented at the September event. The aim of these reports is to enable the statutory consultees (OIC, SEPA, SNH and HES) together with other interested parties (RSPB, Community Councils) to respond formally on our proposal to date. This feedback will be used in conjunction with the public consultation feedback to inform the final overhead line design ahead of presenting this in Spring 2019 at the pre-application events.We would ask the Orkney community to continue to respond through the public consultation feedback process which closes on November 2nd 2018.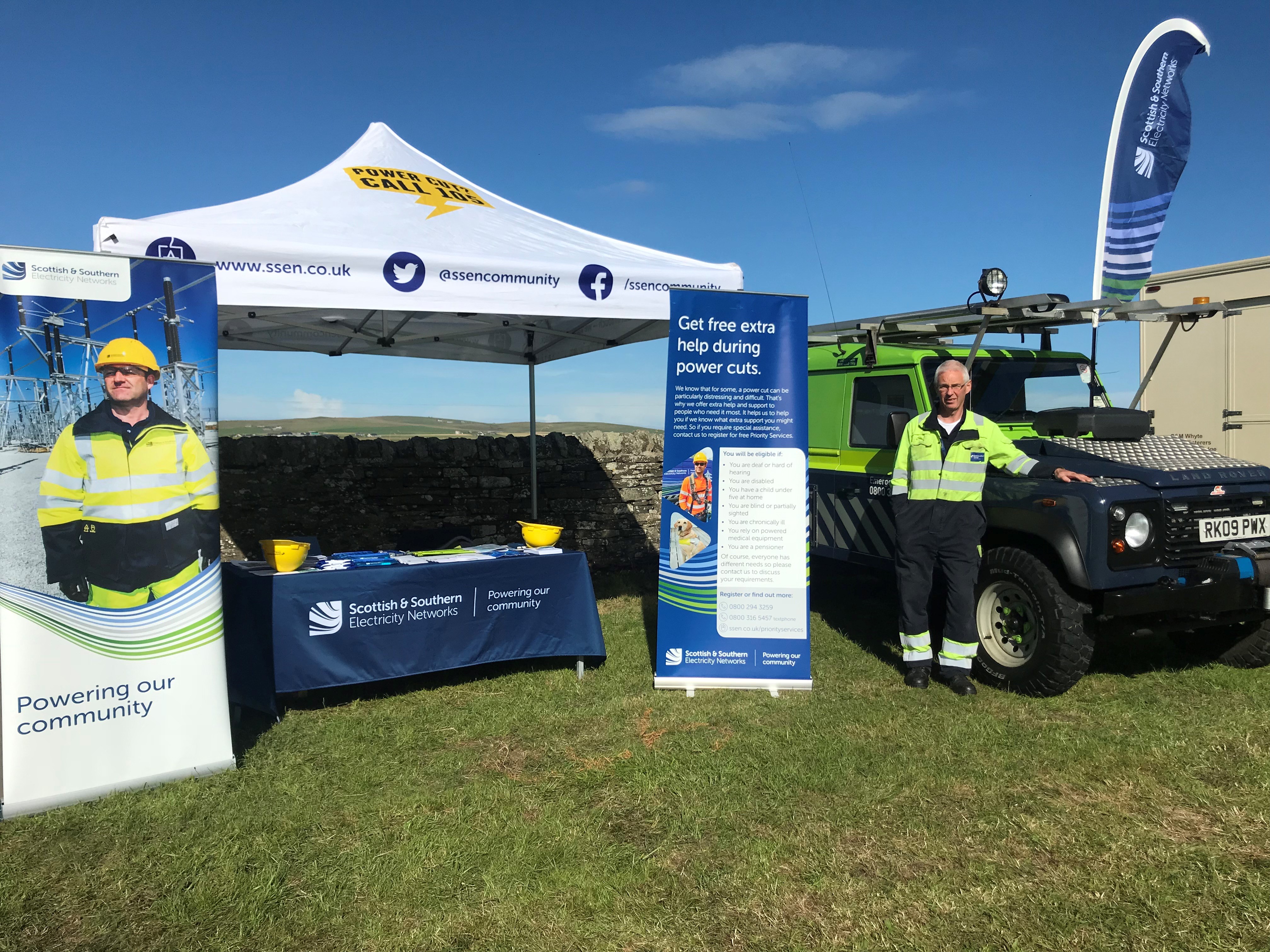 Dounby and Orkney County Show
Members of our Transmission and Distribution teams were in attendance last week at both the Dounby and Orkney shows, providing information on the Orkney Transmission Connection and Infrastructure Project whilst talking to local farmers and families about being safe around our electricity network. We were also promoting our free Priority Services which provide extra support to customers who need it most during a power cut.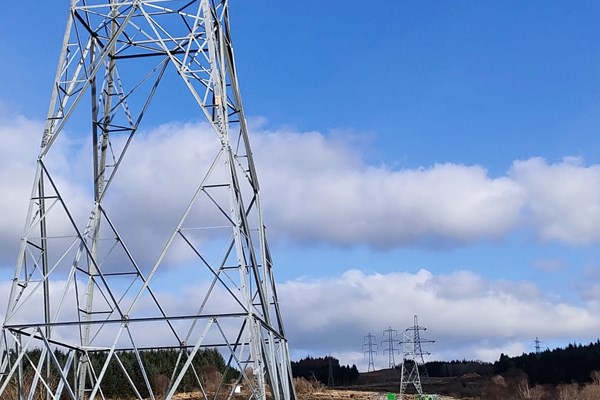 Alternative Approach Consultation Feedback
We have today published a report on the consultation we recently ran on the Alternative Approach we are proposing to help unlock Orkney's renewable potential.This report considers all feedback received during the consultation process and we will further develop the detail of the Alternative Approach based on the feedback received in the summer of 2018.Please see "Project Documentation" tab for the report.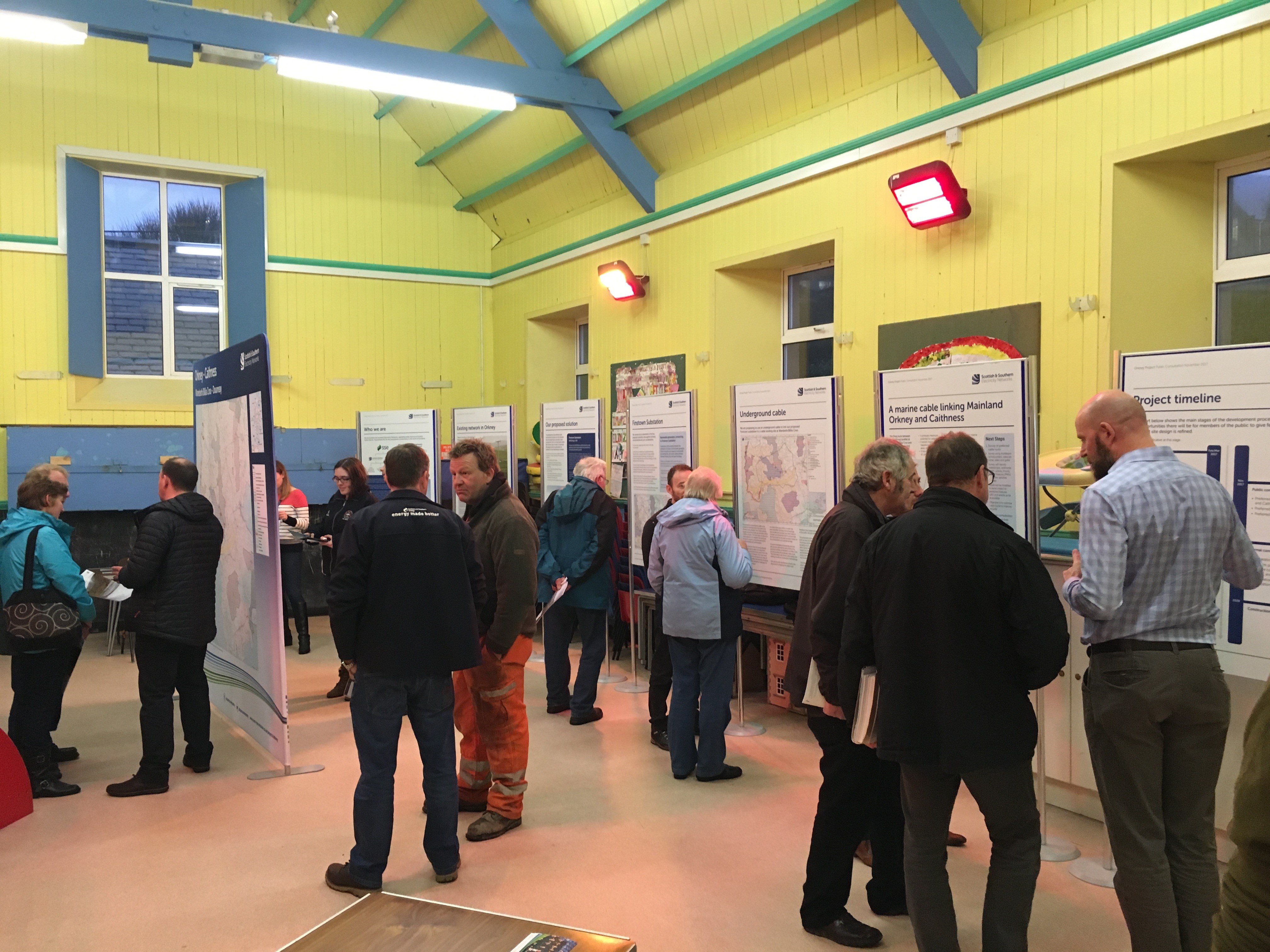 Public Consultation Events
We are inviting members of the public and all interested parties to attend a series of public information events regarding our transmission infrastructure proposals on the Orkney islands.The project team will be in attendance for this open door event where members of the community can drop in at any time to receive information and ask any questions on the proposals.The dates and locations for the next round of Public Consultation Events are – Mon 30th April - The Ayre Hotel, Kirkwall, 14:00 – 19:00Tue 1st May - Harray Community Centre, Harray, 14:00 – 19:00Wed 2nd May - Bellview Hotel, St Margaret's Hope, 14:00 – 19:00Thu 3rd May - North Walls Community School, Hoy, 11:00 – 15:00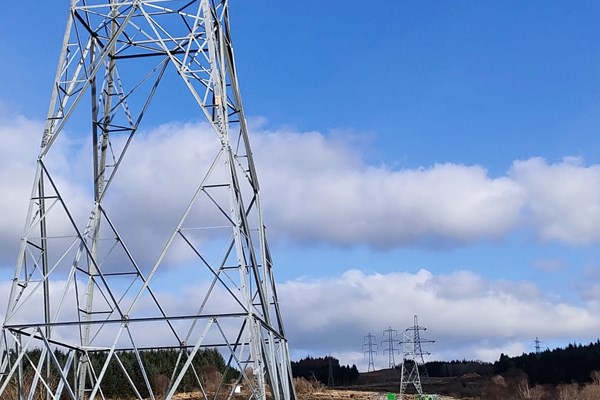 SSEN launch consultation to help unlock Orkney's vast renewable potential
We have today launched a public consultation on the principles, development and framework for the proposed Alternative Approach to the reinforcement of Orkney. In order to ensure we develop a solution that not only works for network companies but also the wider industry and its connection customers, we want to hear stakeholder views. Click on 'Project Documentation' to download the consultation document.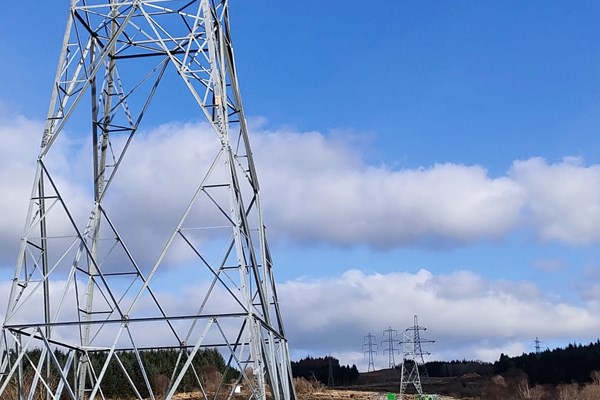 Community Liaison
Work to progress a transmission reinforcement for Orkney is continuing with effort focussed on developing the design and route options of the proposed subsea link and associated onshore infrastructure (both on the Scottish mainland and within Orkney). We are also continuing to work closely with developers to better understand both their individual and collective requirements. It was our intention to hold a series of engagement events in July and August to provide a progress update to the Community and key stakeholders. When we developed our engagement timetable we had anticipated that certain key regulatory and financial factors, for example that the outcome of the UK Government Contract for Difference ("CfD") subsidy consultation, would be known and the implications for Island developers understood. Unfortunately, this has not been the case and it may be a further 4 – 6 months before clarity on these key factors is provided. Recognising this uncertainty we have taken the decision to postpone the planned events until late Summer / early Autumn to allow a more comprehensive update to be provided. We will get back in touch when we are in a position to confirm a date for these events. In the meantime if you have any questions then please get in touch either via email (lisa.marchi@sse.com) or via my mobile (07825 015507).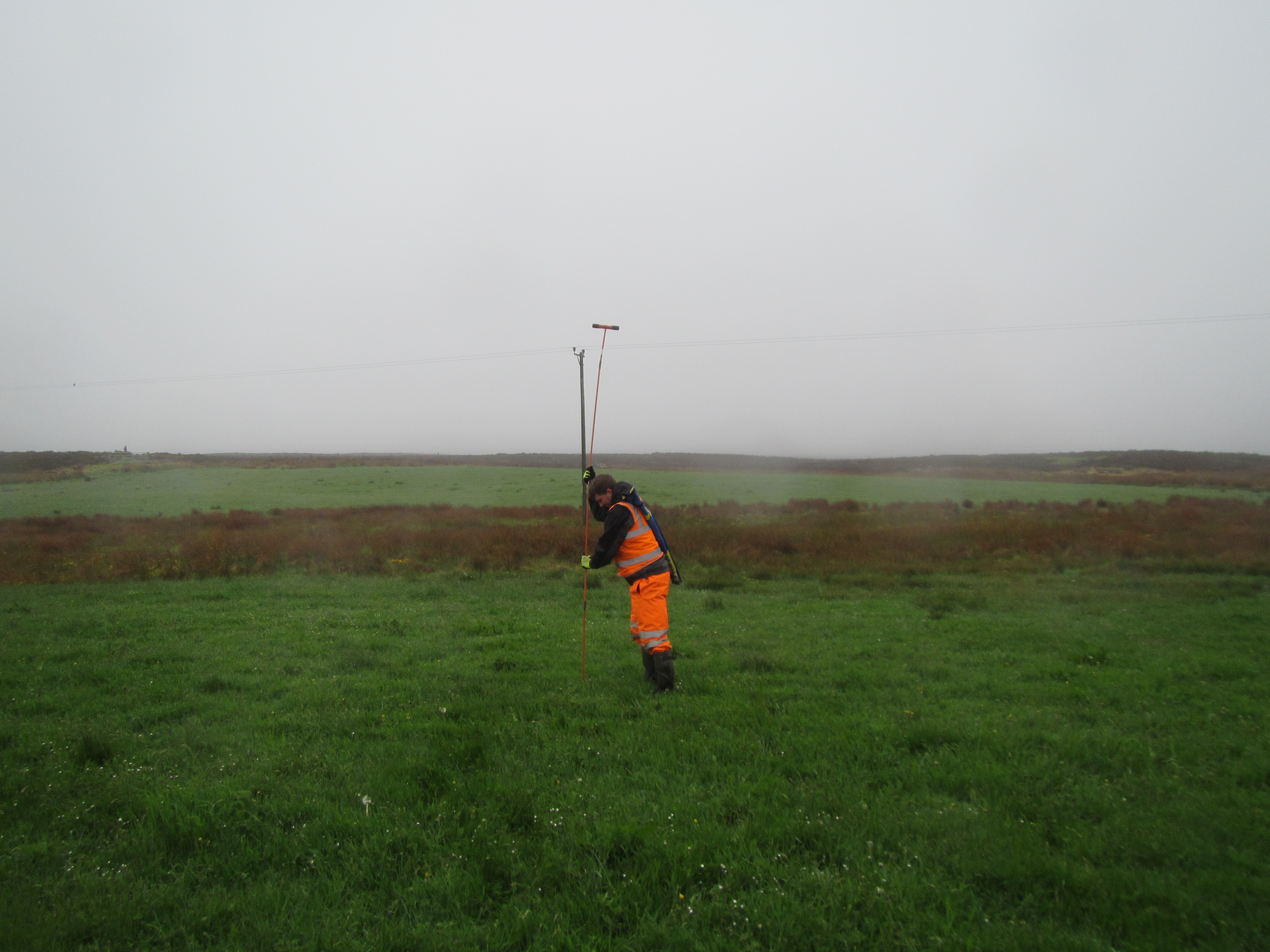 Peat probing surveys will be carried out end of May / early June
Peat acts as a carbon store and supports habitats, flora and fauna unique to Scotland. As part of SSEs commitment to sustainable development, peat probing surveys will be carried out end of May / early June. The surveys involve using an peat probe and Russian Auger corer to identify the depth, characteristics and distribution of peat across the survey areas. This will help us to locate onshore infrastructure away from areas of deep peat, and to minimise the amount of peat we need to excavate.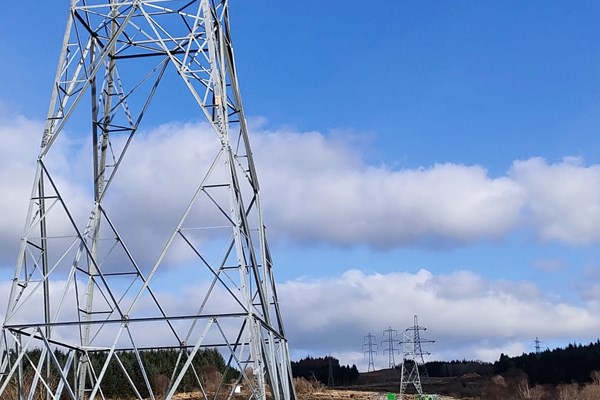 The first Community Liaison Group meeting
The first Community Liaison Group meeting for the Orkney Connection Project took place at Stromness Library on Monday evening. Many topics were discussed, and some concerns raised about information on display at the earlier public events - mainly around the type of technology which could be used on Orkney. A date was set for the next meeting in July, with a new venue It was agreed that holding the meeting during the day would make it easier for members from Hoy, Greamsay and Flotta to attend. A copy of the minutes of the meeting will be posted on the project webpage, under the project update tab - once agreed. We would like to thank everyone who attended and look forward to developing the Community Liaison Group further and building a strong relationship with the communities.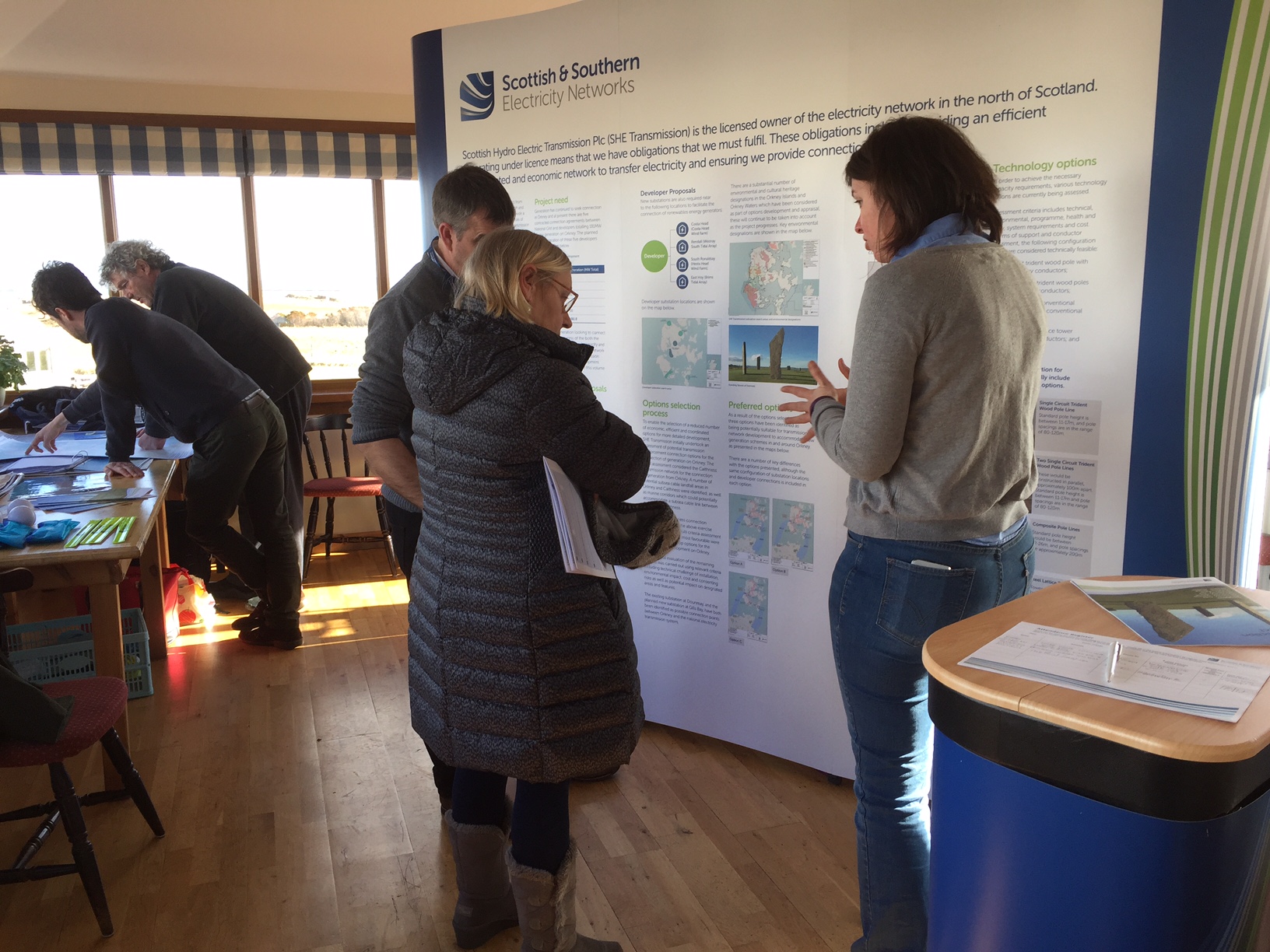 Orkney Consultation Report May 2017
The consultation report following the feedback we received from the public information events held earlier in the year on Greamsay ,Flotta, Kirkwall, Hoy, Burray, Rendall and Finstown can now be downloaded from the Project Document tab.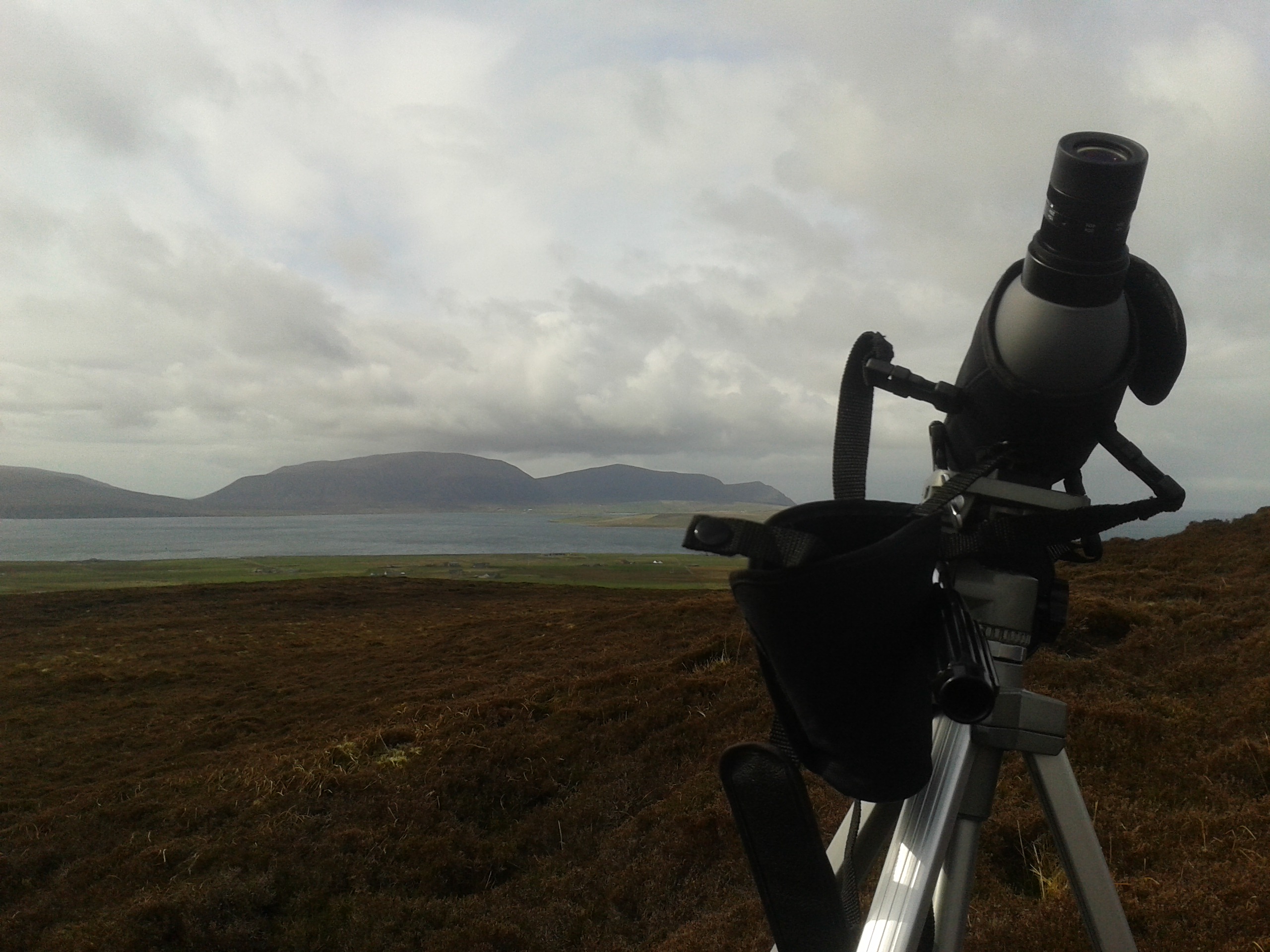 Bird surveys
April has seen the first month of surveys carried out on Orkney. Bird surveys are needed to allow us to understand the numbers of birds and movements of these birds in areas where we are considering new overhead lines and at possible new substation sites. Not only will this help inform our choice of routes and locations, but it will also help us to put in place appropriate mitigation measures to reduce the impacts of the development on bird species, both during construction, and operation. Surveys will continue for the next twelve months.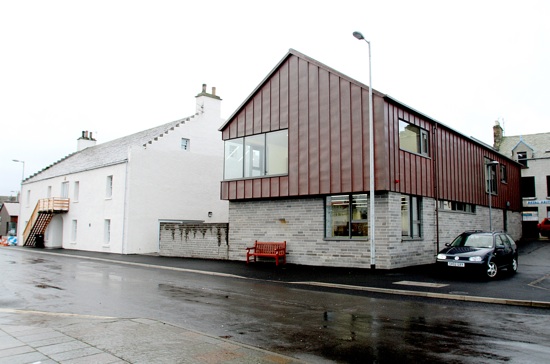 Community Liaison Group
If you would like to find out more about joining the Community Liaison Group, please come along for an informal chat at the Ayre Hotel, Kirkwall on Wednesday 19th April from 9am to 12pm in the Annex Meeting Room.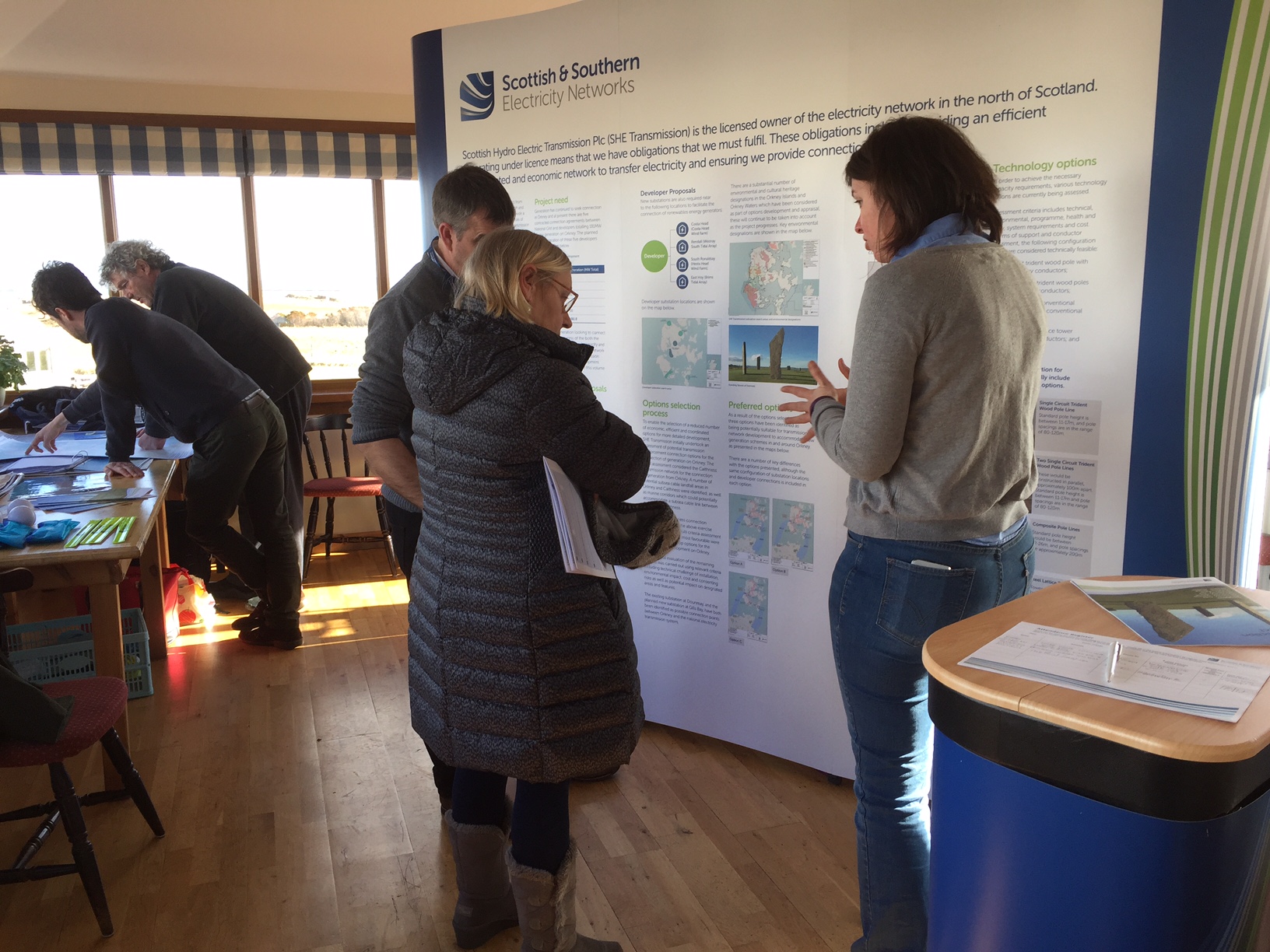 Orkney Project Public Information Events - Thank you
We would like to thank everyone who took the time to come along to our events. We were delighted with the public engagement and will make sure we continue to provide updates on our proposals. The closing date for comments is Friday 31 March 2017 and we would encourage everyone to let us know their thoughts. This is particularly important when we are developing a proposal and we want to understand what local people think about our plans.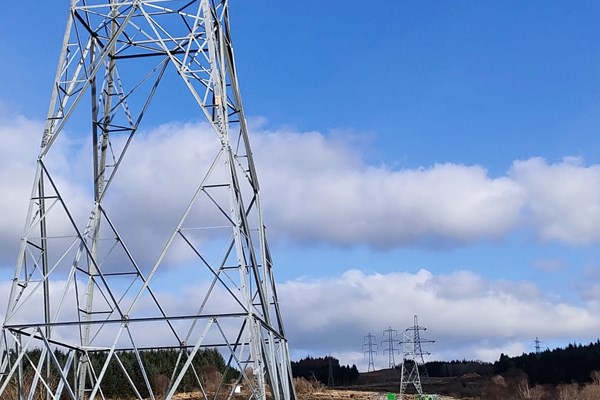 Public consultation events
We are hosting a series of open door events where members of the community can drop in to receive further information on our proposals. The events can be found on the events page of our website (https://www.ssen-transmission.co.uk/events/)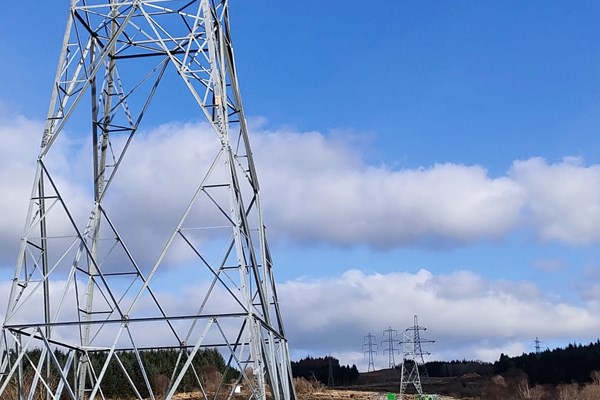 Consultation on treatment of non-mainland GB onshore wind projects
We have today responded to the UK Government consultation on treatment of non-mainland GB onshore wind projects, to read our response please go to the 'Project documentation' section of the project website
Project Gallery
Progress Gallery
Please have a look through the progress gallery to view the development of the project in Orkney.
Finstown Substation Visualisations - September 2018
Please see adjacent both aerial and road view visualisations of the proposed Finstown Substation. Below you will find two videos of the 3D model of the substation from aerial views.
Project FAQs
FAQs
To find out more about a project, visit our project web pages which can be searched by location or area. Each project has a dedicated Community Liaison Manager that you can contact. You can find their contact details in the individual project pages, where you can also sign up to project updates.

SSEN Transmission is responsible for maintaining and investing in the electricity transmission network in the north of Scotland and our network extends over a quarter of the UK's land mass, crossing some of its most challenging terrain.
Our operating area is home to vast renewable energy resources, and this is being harnessed by wind, hydro and marine generation. Working closely with National Grid Electricity System Operator (the 'ESO'), we enable electricity generators to connect to the transmission system, allowing the electricity generated by them to be transported to areas of demand across the country.

It's the highest voltage electricity network in the UK – the 'motorway network' of the energy world. It transmits large quantities of electricity over long distances via wires carried on a system of mainly metal towers (pylons) and large substations. Transmission voltages in Scotland are 132kV, 275kV and 400kV. Larger generation schemes usually connect to the Transmission system.

The lower voltage parts of the system are called distribution networks. In Scotland, these local networks operate below 132kV whereas in England the distribution network includes 132kV.

Following a minority stake sale which completed in November 2022, SSEN Transmission is now owned 75% by SSE plc and 25% by Ontario Teachers' Pension Plan Board.

SSE plc sold its UK domestic electricity and gas retail business, along with domestic energy services to OVO Energy in January 2020 and no longer manages these customer accounts.

As a stakeholder-led business, throughout the life of our projects, we aim to work positively with local communities and keep people informed about what we are doing. This is particularly important when we are developing new projects, we want to understand what local people think about our plans.

We always endeavour to take the time to discuss our proposals with local community councils and the wider affected community and to carry out engagement throughout each of the development stages, listening to feedback before finalising project plans. The feedback we receive is vital to help us develop proposals that reflect the views of a variety of stakeholder.
We would like to send you relevant communications via email, such as invitations to stakeholder events, surveys, updates on projects and future developments. If you are happy to receive email updates, please opt-in by ticking the box. You can unsubscribe at any time by contacting us at unsubscribe@ssen.co.uk, or by clicking the 'unsubscribe' link which will be at the end of each of our emails.
Recite me
To support everyone online, we provide accessibility and language options on our website through 'Recite me'. The accessibility and language support options provided by 'Recite me' include text-to-speech functionality, fully customisable styling features, reading aids, and a translation tool with over 100 languages, including 35 text-to-speech. Please select "Accessibility" on our website to try out our inclusive toolbar.

To make use of this function please click on the 3 'A's' button at the bottom left of the website.